---
Information Technology
---
How your company takes advantage of your IT system can affect the other pillars of your business.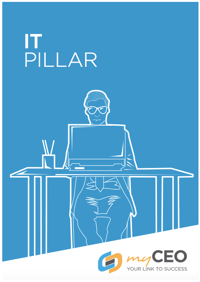 Get the most out of your Information and Technology system and enable your business to do things more effectively and efficiently. This eBook discusses:
Your IT system's role in your business' success;
Criteria you should consider in future proofing your business software;
What systems are ideal for your business; and
How myCEO can give you the competitive edge your business needs.
Your IT system can provide solutions and support for various aspects of your business. Read about this pillar of business. Fill up the form to download our FREE eBook, The IT Pillar, today!
Enter your details in the form to download the IT eBook.