---
Human Resources
---
Master the art of managing your business's greatest resource.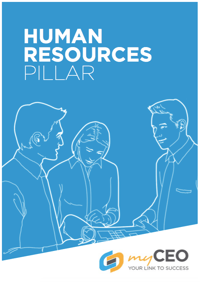 Download our FREE eBook, The Human Resource Pillar, and discover how to enable your employees to become successful, effective, and dedicated business assets. Boost your business's core competencies by improving your internal systems and processes. Gain a deeper understanding on HR responsibilities such as:
Streamlined and culture-fit recruitment;
Sustainable employee engagement;
Renumeration structure and competitive pay/benefit system;
Capacity-building training and development programs; and more!
Your HR department should have the means to provide vital support to your workforce. Encourage growth within your ranks and boost your business' performance. Fill out the form and get your FREE eBook today!
Enter your details in the form to download the Human Resource Book.